UDJM - SEM 1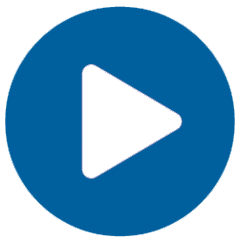 It is estimated that over 20 Million judoka practice Judo around the world and a very small percentage go for the competition. The large majority of frequent Judo clubs and Judo centres. These clubs and centres require professional management and administration. The IJF Academy is providing this new sector to help administrators and managers run professionally the judo federations, clubs and centres. It is essential to provide sport managers with access to a management course of international significance, to contribute towards the improvement and the management of their judo federation, clubs and centres.
Qualification level
Undergraduate Diploma in Judo Management (UDJM)
Level 5 of the Malta Qualifications Framework (MQF) and of the European Qualifications Framework (EQF) for Lifelong Learning.
The UDJM course is accredited academically according to the European Qualification Framework (EQF) Level 5 and includes two semesters and 60 credits. More information about EQF is here
Licence no: 2018-015
Licence category: Higher Education Institution - listed here, search for IJF Academy Foundation under "Licenced Institution".
Course fee

The fee can be paid by modules, but students must complete the module payment before the start and entering into next module, if they are eligible.
Semester timeline
Start date: Monday, 07 March 2022
End date: Sunday midnight, 26 June 2022 (Coordinated Universal Time)
Application deadline
Friday, 18 February 2022
Students must be nominated by their respective National Judo Federation. The nomination form can be requested from info@ijf.edu.mt
Language of UDJM course is
English

only.

Semester 2 of UDJM course will start in August 2022
Course structure
Successful students will gain the UDJM – EQF Level 5 qualification if they have completed the following phases:
Semester 1 - 30 credits (16 weeks)
Completion of 12 modules' examinations for a minimum of 75% or higher during 3 attempts.
Completion of the 500-characters Forum Posts in each module/subject. The students must be active and post their comments mandatory focusing on the topic and activity by the instructors.
Accepted Diploma Project for a minimum of 60% or higher that fulfils the requirements posted on the Platform. The Diploma Project involves the practical application of the knowledge that the students have gained over the 12 modules of the UDJM program.
Note: we encourage that the Diploma Project in Semester 1 is designed to improve the identified sector for the benefit of the sports organisation.
Semester 2 - 30 credits (8 weeks)
Accepted 10 assignments for a minimum of 60% or higher as part of the portfolio elements that fulfil the requirements posted on the Platform.
Entry requirements
Minimum 18 years of age
Nomination by IJF National Federation
English language knowledge. "Those candidates who apply are advised to meet the following basic requirements in English and shall be able to:

Read articles and reports, concerned with contemporary problems in which the writers adopt attitudes or viewpoints.
Write clear, detailed text on a wide range of subjects related to the course topics. Can also write an essay or report, passing on information or giving reasons in support of or against a particular point of view. Finally, can write letters highlighting the personal significance of events and experiences.
Learning outcomes
The learner will be able to;
discuss and explain general and specific information to other judo club members;
write a document that critically analyses a challenge within their organisation and offers solutions based on the material presented;
study on their own through readings provided;
produce a project as research of their own;
evaluate their own learning during the judo placement through a portfolio during Semester 2.
Course learning procedure
The students will learn through word documents, PowerPoint presentations converted into PDF files, and videos during the online session as well as self-study from indicated readings, discussion forum feature, assignment uploads and inquiry-based learning.
Modules
1. Introduction to the Sport Management Environment
2. Governance Part 1
3. Governance Part 2
4. Personal Brand
5. Management Functions in Judo Organisations
6. A Closer Look at Boards and Committees
7. Sports Marketing Part 1
8. Sports Marketing Part 1
9. Fundraising and Sponsorship
10. Event Management Part 1
11. Event Management Part 2
12. Facility Management
Course instructor
Dr. Dave ARTHUR
OverviewComing from England to play rugby union in Sydney in the late 1980's I have a diverse background in ownership and management having operated a number of businesses including a major regional...