UDJM - SEM 1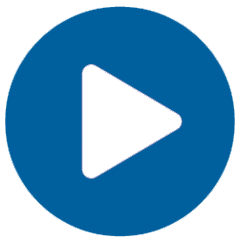 It is estimated that over 20 Million judoka practice Judo around the world and a very small percentage go for the competition. The large majority of frequent Judo clubs and Judo centres. These clubs and centres require professional management and administration. The IJF Academy is providing this new sector to help administrators and managers run professionally the judo federations, clubs and centres. It is essential to provide sport managers with access to a management course of international significance, to contribute towards the improvement and the management of their judo federation, clubs and centres.
Programme Name
Undergraduate Diploma in Judo Management (UDJM)
Programme Level
Level 5 of the Malta Qualifications Framework (MQF) and the European Qualifications Framework (EQF) for Lifelong Learning.

Higher Education Programme.

This programme includes ECTS 60 credits. More information about EQF is here.
Accreditation
The programme is accredited by the Malta Further and Higher Education Authority.
Licence Number 2018-015
Licence Category
Higher Education Institution - available here; search for IJF Academy Foundation.
COURSE FEE
USD 1,350 per student.
The course fee payment must be completed before the semester starts (the first day). The IJF Academy will send the invoice to the nominating national judo federation.
NEXT SEMESTER TIMELINE
First day: Monday, 6 March 2023
Last day: Sunday midnight, 25 June 2023 (Coordinated Universal Time)
The Semester 1 period covers 16 weeks.
The Semester 2 period covers 8 weeks. The period of Semestre 2 will be communicated to the eligible students after Semester 1 is concluded.
APPLICATION DEADLINE
Friday, 12 February 2023

Students must be nominated by their respective National Judo Federation. The nomination form can be requested from info@ijf.edu.mt
Course instructor
Dr. Dave ARTHUR
OverviewComing from England to play rugby union in Sydney in the late 1980's I have a diverse background in ownership and management having operated a number of businesses including a major regional...