UDJC - Sem 1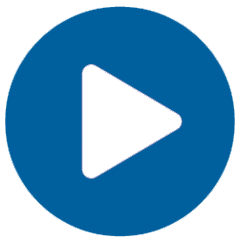 The UDJC course has two semesters where the syllabus contains core elements common to sectors required for high-performance coaches' qualification. On completion of a UDJC course that includes the successful completion of the online theory phases (a minimum of 60% passing rate in each theory modules examination) in both, Semester 1 and Semester 2, as well as the one-week practical session (a minimum of 60% passing rate in, Tachi-waza and Ne-waza examinations) the coach will be expected to be able to identify and coach the basic competition model for National, Regional, and International level. The coach will also be expected to be able to plan and implement a series of appropriate training sessions within the context of an annual training plan.
Video
Presentation
Document
Forum
Programme Name
Undergraduate Diploma as Judo Coach (UDJC)
Programme Level
Level 5 of the Malta Qualifications Framework (MQF) and the European Qualifications Framework (EQF) for Lifelong Learning.

Higher Education Programme.

This new course is the update to the old Level 1 Instructor, which remains valid but now this is accredited academically according to the European Qualification Framework (EQF) Level 5 and includes ECTS 60 credits. More information about EQF is here.
Accreditation
The programme is accredited by the Malta Further and Higher Education Authority.
Licence Number 2018-015
Licence Category
Higher Education Institution - available here; search for IJF Academy Foundation.
IMPORTANT NOTE FOR APPLICATION ELIGIBILITY
To be eligible for application, students must have completed the UCJI Certificate and achieved a score of
80%
or higher in both Nage-waza and Katame-waza during the Instructor-Level 1 or UCJI Practical Session.
USD 1,500 for new enrolments.

USD 1,150 for former qualification holders of Level 2 – Coach may enrol and upgrade their qualification to UDJC.
The course fee payment must be completed before the semester starts (the first day).
The posted Course fee covers the online session only. If a student is eligible to attend the practical session after Semester 2 of UDJC is completed successfully, the following additional cost must be covered by the student:
International travel costs to the location of the practical session.

The local organiser calculates seven-day board and accommodation costs.

Personal insurance cost with COVID-19 coverage.

Cost of a 72-hour PCR test that must be presented on arrival in the location of the practical session (

if required, it will be posted by IJF Academy

).
SEMESTER 1 - TIMELINE
Application deadline: Friday, 16 July 2023
First day: Monday, 7 August 2023
Last day: Sunday midnight, 10 December 2023 (Coordinated Universal Time)
Students must be nominated by their respective National Judo Federation. The nomination form can be requested from info@ijf.edu.mt
This period covers the online theory part of Semester 1 of 18 weeks.
First day: Monday, 4 March 2024
Last day: Sunday midnight, 16 June 2024 (Coordinated Universal Time)
This period covers the online theory part of Semester 2 of 15 weeks.
Only those who successfully finished Semester 1 can start Semester 2
Course instructor
Dr. Tibor KOZSLA
Dr. Tibor Kozsla is the Head of Institute of IJF Academy.He graduated from the Hungarian University of Physical Education, where he studied sports/physical activity and educational sciences.From 2002 ...