Meet Keith Bryant, CEO of USA Judo
Jun 29 2017
In mid-August 2016 Keith Bryant took on the role of Chief Executive Officer of USA Judo. We sat down with Mr. Bryant and asked him about himself, USA Judo and the past almost one year.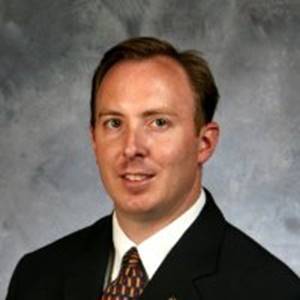 IJF Academy: What is your sporting background?

Keith Bryant: Growing up, I played soccer, basketball and track & field. I studied sports management at Springfield College (former training school for the YMCA) to become a sports administrator. Since graduating college, I have worked for a minor league professional basketball team in Minnesota, North Dakota Special Olympics, the United States Olympic Committee, the YMCA and now USA Judo.



IJF Academy: How do you intend to use your skills and experience for the development of judo in the USA?
Keith Bryant: I believe my professional background brings a variety of skills and experiences that will be conducive to the development of judo in the United States. My work at organisations like the YMCA and North Dakota Special Olympics have allowed me to witness the development of sport at the grassroots level using limited financial and human resources. My experience at those organisations also showed what it means to operate a membership organisation and the ways to generate revenue to support the mission of a non-profit organisation. While at the United States Olympic Committee for nearly 17 years, I created programmes and services to assist athletes directly with career and educational services while they were training and competing, developed high performance and Olympic/Paralympic Games Preparation Programmes, grew the Olympic Day programme nationally to what it is today, managed community relations and attended seven Olympic Games. These responsibilities have exposed me to every aspect of the Olympic and Paralympic Movements and developed valuable relationships that I continue to utilise to this day. These experiences also provided me with a foundation to build upon in growing the sport of judo in the United States, serving our membership, developing elite athlete and coaching talent, creating strategic mutually beneficial partnerships and generating revenue to support our mission.
IJF Academy: What are your priorities as CEO of USA Judo?
Keith Bryant: My first five initiatives as CEO have been to better manage the organisation's finances; to earn the trust of our membership as someone new and not from the judo community; to renew old friendships and make new ones; to create diverse revenue streams and to create an American Judo Development Model to grow the participation and development of judo in the United State. I created a video outlining these points.
IJF Academy: What are your project ideas for the future with USA Judo?
Keith Bryant: Currently we are developing an initiative called Project G.R.O.W. which entails four aspects.
Firstly, to grow the sport of judo in the United States through a more diversified membership approach beyond our current traditional membership. This may include unique populations not yet approached and will also involve a partnership with the IJF to create a pilot "Judo in Schools" programme that we hope to grow nationally after creating programme curriculum and best practices that can be replicated across the U.S. Here I'd like to emphasise that USA Judo is extremely appreciative of the IJF's support to pilot the "Judo in Schools" programme and its offering of the IJF Academy. I would especially like to thank Envic Galea, Mark Huizinga, Tibor Kozsla and Daniel Lascau for their generosity, expertise and time in working with USA Judo to develop the sport of judo in America.
Secondly, to raise awareness and funding to support USA Judo's development and elite performance initiatives at the junior and senior levels. This will be done through strategic collaborative partnerships to involve charitable giving, grants and increased sponsor relationships.
The third aspect is Olympic and Paralympic Performance: we will look to build upon USA Judo's recent Olympic and Paralympic Games success through the building of a stronger, broader development pipeline for athletes and coaches as part of creating the first-ever American Judo Development Model for our country.
The last aspect is to strengthen USA Judo as a worldwide judo partner and leader. USA Judo is well aware that participation in judo for a country of our size has not even scratched the surface of its potential. As one of the larger nations with strong economic influence internationally, we are working to grow the sport of Judo in the United States so that we can also better contribute to the worldwide development of judo in terms of participation, partnerships, hosting more events and sponsorships.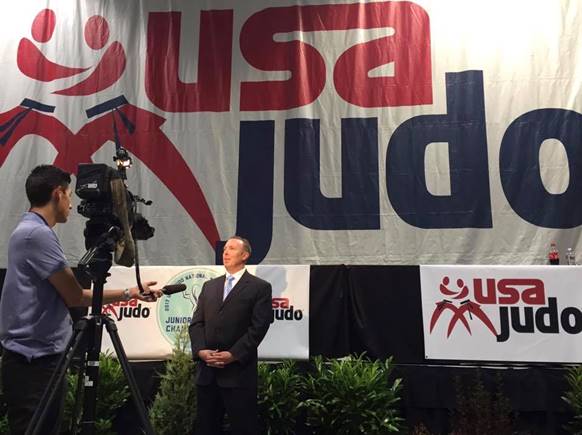 IJF Academy: How does the IJF Academy fit into these priorities and project ideas?

Keith Bryant: As USA Judo looks to create an American Judo Development Model, the core development resource which we need to expand and grow is the number of educated, qualified and certified coaches. We have begun the creation of a unified beginner to national level coaching programme among the three judo federations in the U.S., as well as an elite coaching programme through USA Judo. Having just completed an IJF Academy practicum session, I have seen the benefits that it can bring to American coaches and would like to see how we can best meld together our programmes so that we can provide the best quality training for U.S. coaches while understanding the time restrictions involved with the American culture and as a developing judo nation.


IJF Academy: What is his opinion about the course and what feedback the USA Judo participants give you about the Academy?

Keith Bryant: I believe the course provides value and provides essential building blocks for new and developing coaches and serves as a good refresher for the more experienced, elite coaches. The U.S. coaches who recently participated in the IJF Academy gave it high ratings in terms of knowledge obtained, the passion and professionalism displayed by the IJF facilitators, and the camaraderie they created with other national and international coaches in attendance. Most of the coaches in attendance were older and did struggle somewhat with the physicality of the week's events, including several hundred throws. The challenge we have in the United States is getting younger coaches to participate who are just entering their non-judo related, income-earning careers. These individuals have limited vacation allowances to spend valuable time with their family while also pursuing their passion for coaching judo. It is imperative for USA Judo to attract young coaches into its American Judo Development Model/Pipeline to create successful and sustainable judo development in America. Again the challenge with this population is the time available to invest in the course and the cost it requires to attend a course, even with the IJF's generous offering of waiving the registration fees.


Source:
IJF Academy