UNDERGRADUATE CERTIFICATE AS JUDO INSTRUCTOR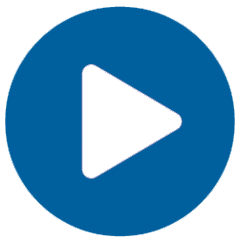 If the National Federation Coaches are not involved in teaching high-performance competition, this course will give them the structure and methodology to teach judo to all sectors of Judo. The academic qualification gained also allows our coaches to seek jobs as Judo coaches in teaching institutions. Therefore, all Judo Coaches, who need an international licence, and retired competitors who want to enter the profession of coaches are all potential students for this course. We will also advertise this course as a form of a dual-career opportunity to Junior Judoka who want to receive an academic qualification while they are still competing, as our blended form of delivery is ideal for their continued travel schedules.
Video
Presentation
Document
Forum
Programme Name
Undergraduate Certificate as Judo Instructor
Programme Level
Level 5 of the Malta Qualifications Framework (MQF) and the European Qualifications Framework (EQF) for Lifelong Learning.

Higher Education Programme.

This new course is the update to the old Level 1 Instructor, which remains valid but now this is accredited academically according to the European Qualification Framework (EQF) Level 5 and includes ECTS 30 credits. More information about EQF is here.
Accreditation
The programme is accredited by the Malta Further and Higher Education Authority.
Licence Number 2018-015
Licence Category
Higher Education Institution - available here; search for IJF Academy Foundation.
COURSE FEE
USD 900 for new enrolments.

USD 550 for former qualification holders of Level 1 – Instructor may enrol and upgrade their qualification to UCJI
The course fee payment must be completed before the semester starts (the first day). The IJF Academy will send the invoice to the nominating national judo federation.
The posted Course fee covers the online session only. If a student is eligible to attend the practical session, the following additional cost must be covered by the student:
International travel costs to the location of the practical session.

The local organiser calculates seven-day board and accommodation costs.

Personal insurance cost with COVID-19 coverage.

Cost of a 72-hour PCR test that must be presented on arrival in the location of the practical session (if required).
NEXT SEMESTER TIMELINE
Start date: Monday, 6 March 2023
End date: Sunday midnight, 9 July 2023 (Coordinated Universal Time)
This period covers Phase 1, the online theory parts of 18 weeks.
The calendar of Phase 2, the practical session(s) for 1 week, is posted upon its availability on the IJF Academy Platform, section "News and Resources".
APPLICATION DEADLINE
Friday, 12 February 2023

Students must be nominated by their respective National Judo Federation. The nomination form can be requested from info@ijf.edu.mt
Course instructor
Dr. Tibor KOZSLA
Dr. Tibor Kozsla is a graduate from the Hungarian University of Physical Education, where he studied sport/physical activity and educational sciences.From 2002 till 2008 he worked in the Middle East ...

More instructors
Envic GALEA
Chairman IJF Academy, Member IJF Disciplinary and Appeal Commission, The IJF Science Commission and IJF Development Commission, Honorary Member of the European Judo Union, Vice President Commonwealth ...